Somack mechanical engineering
Customized Machines
Customized Machines –
Machines specially made for you
The field of mechanical engineering includes cusomized machine engineering. Contrary to the machines, which are manufactured in serial production, in our special machine construction the machines are specifically developed and manufactured according to the requirements of the customers. But not only the requirements play a role, but also the size of the required machines and their capacity. When planning, it does not matter whether the required machine is just an idea or whether construction plans for it already exist. As specialists in special machine construction, we make every machine a reality.
Range of products and services
High vertical range of manufacture
Process analysis & process optimisation
We visit our customers on site and help them to develop various solutions on site and optimise their processes. For specific automation projects, we have a palette of options that we can offer you flexibly and independently of each other.
Each machine can be specifically adjusted and adapted to customer requirements. From the development of hardware to the development of software, control concepts and electrical planning, Somack unites the entire development and can draw on a broad range of know-how.
By using our own capacities, manufacturing parts can go into production immediately after design. This enables us to offer high-quality solutions and make flexible adjustments. Here, too, Somack combines mechanical production, assembly and wiring
Even after delivery and commissioning, Somack accompanies the machine throughout the entire product life cycle. With a young and innovative team, we are personally at your side for extensions, assistance or services.

First-class, economical special machines of the highest quality are developed and produced in our special machine construction department. Many years of experience and specialisation in the field of special machine construction make us specialists in order to be able to optimally implement the individual wishes and requirements of our customers. This specialisation is already evident in the planning of the required machines, in the selection of the individual components as well as in the production technology and also in the adapted control technology. In recent years, we have successfully implemented special machines of various types as well as complex systems and have been able to convince our customers with these with quality, with long-term economic efficiency and with particularly individual solutions.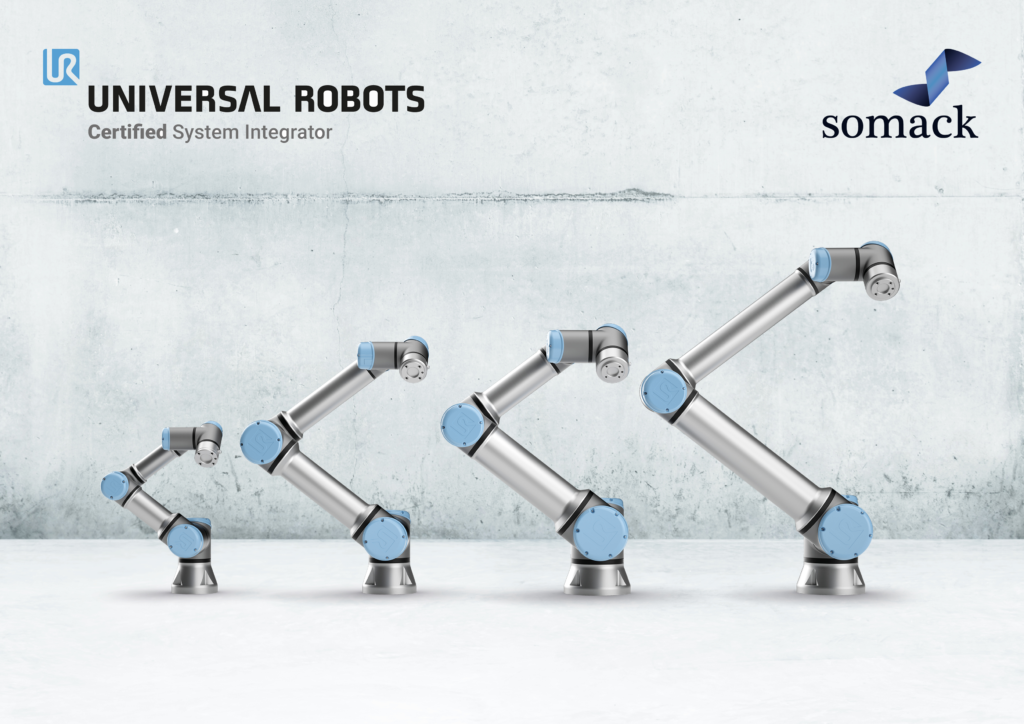 Certified System Integrator at Universal Robots
Based on many years of good cooperation with the world market leader in the field of collaborative robots, as well as customer requirements and our own interest in further development, we have decided to take the next step for a good cooperation. Through us you can now obtain the entire product range of the UR company and we are pleased to have a strong partner at our side! The partnership with Universal Robots does not exclude the use of other manufacturers for industrial robots, we continue to work with brands such as KUKA and integrate them into your automation.
Collaborative robots are robots that support humans in their work. So collaboration combines the strengths of humans with the strengths of robots, managing to make humans do monotonous or dirty jobs.
Industrial robots vs collaborative robots
Industrial robot
Space-saving solutions
Flexible use
High repeatability
Fast processing
Cobots
Low space requirement
No heavy current necessary
Simple and fast integration
Productive interaction between man and machine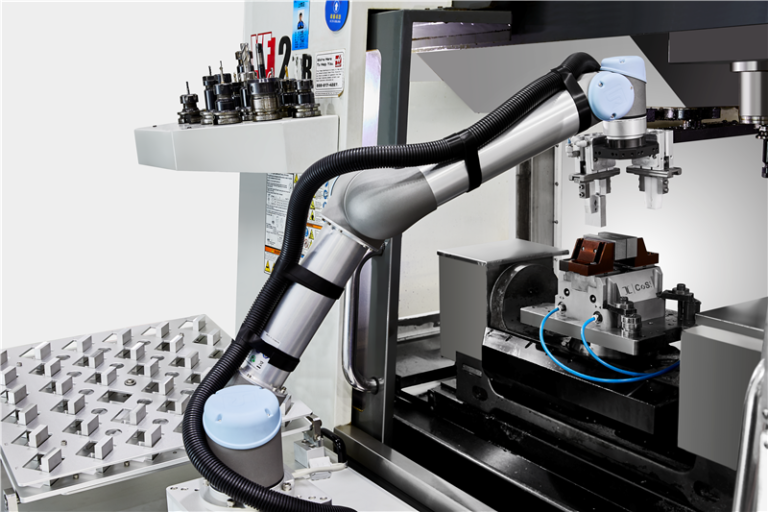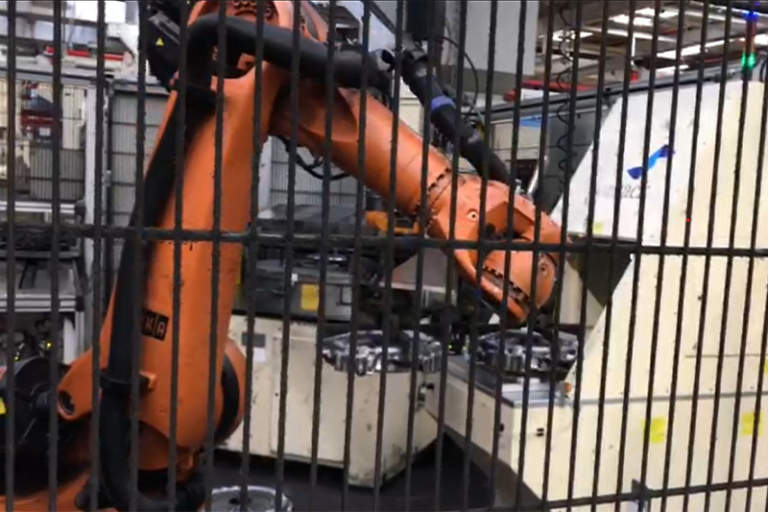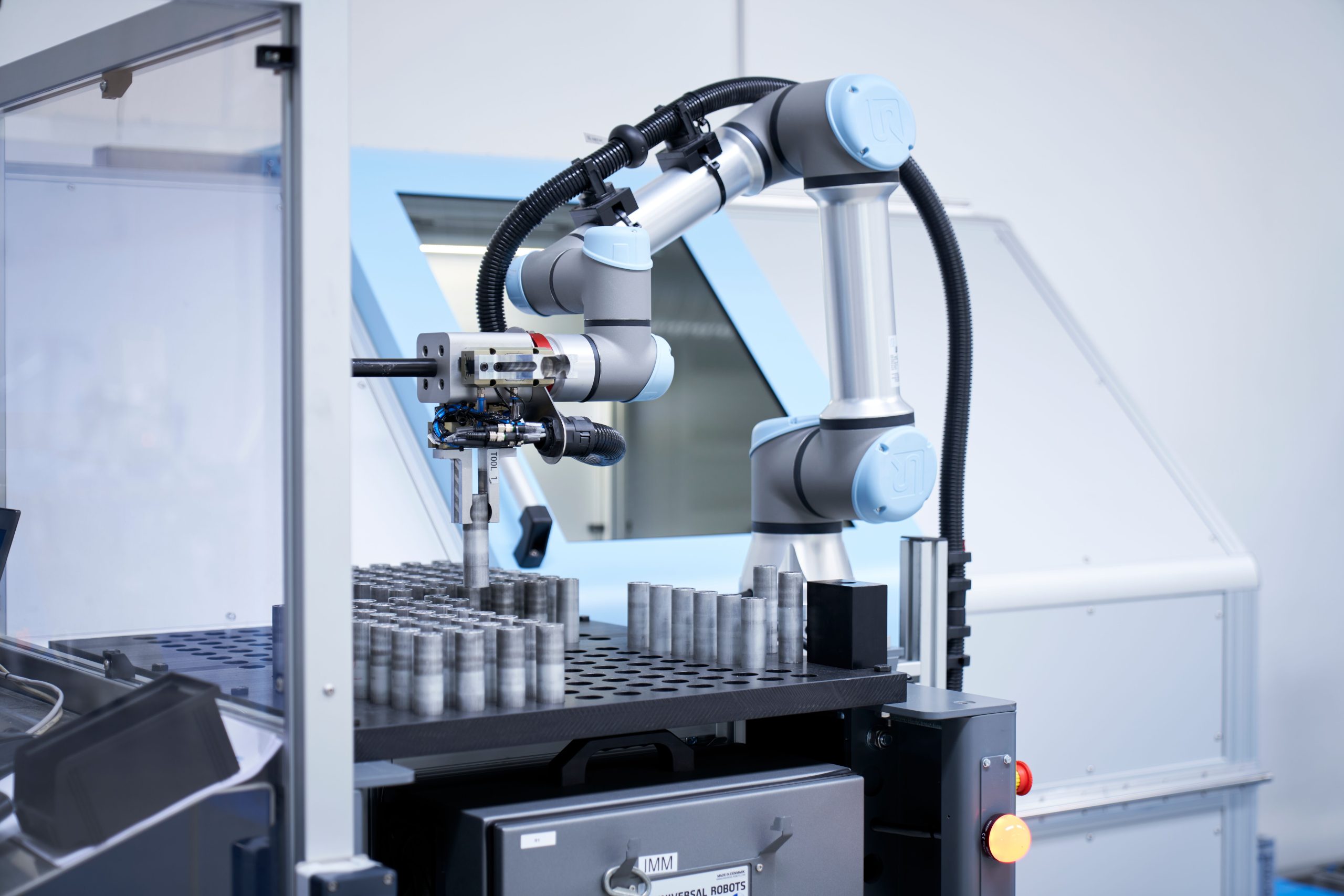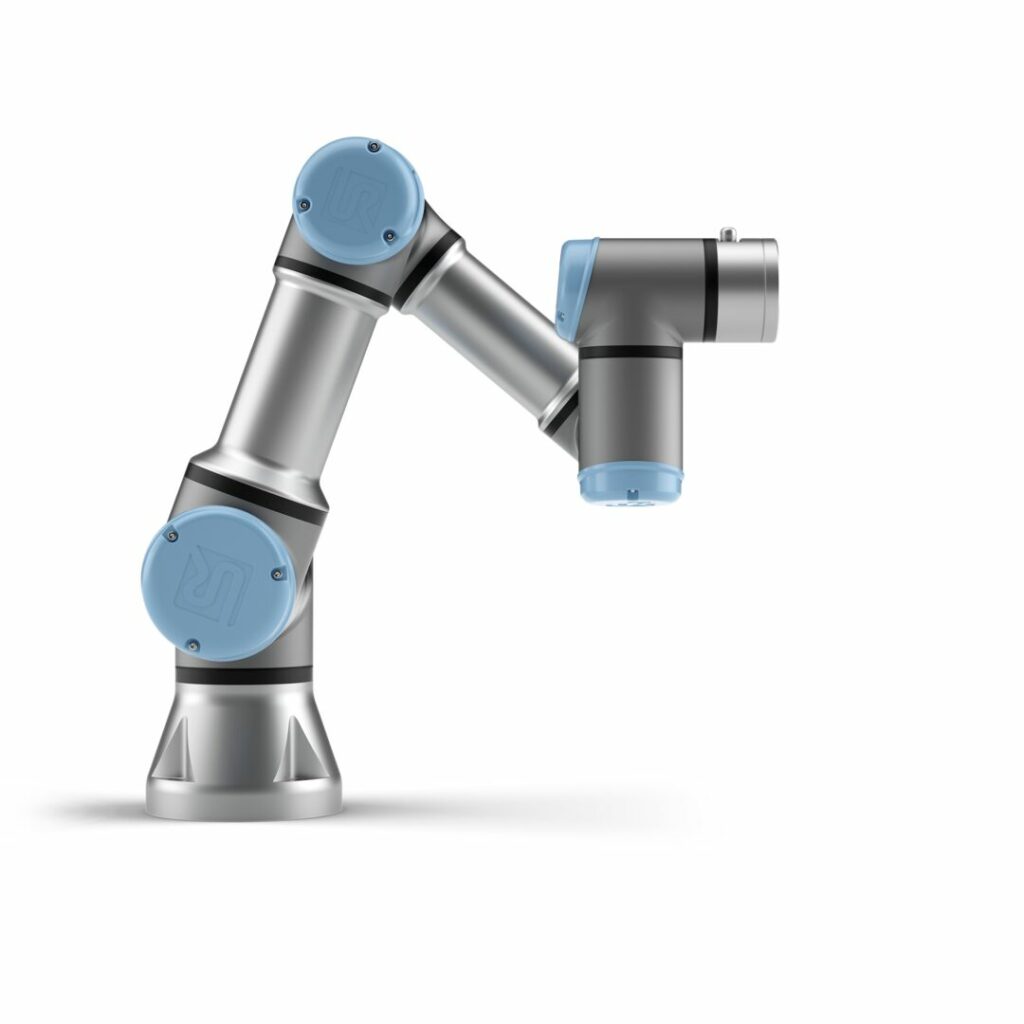 Working radius: 500 mm
Payload: 3 kg
Weight: 11,2 kg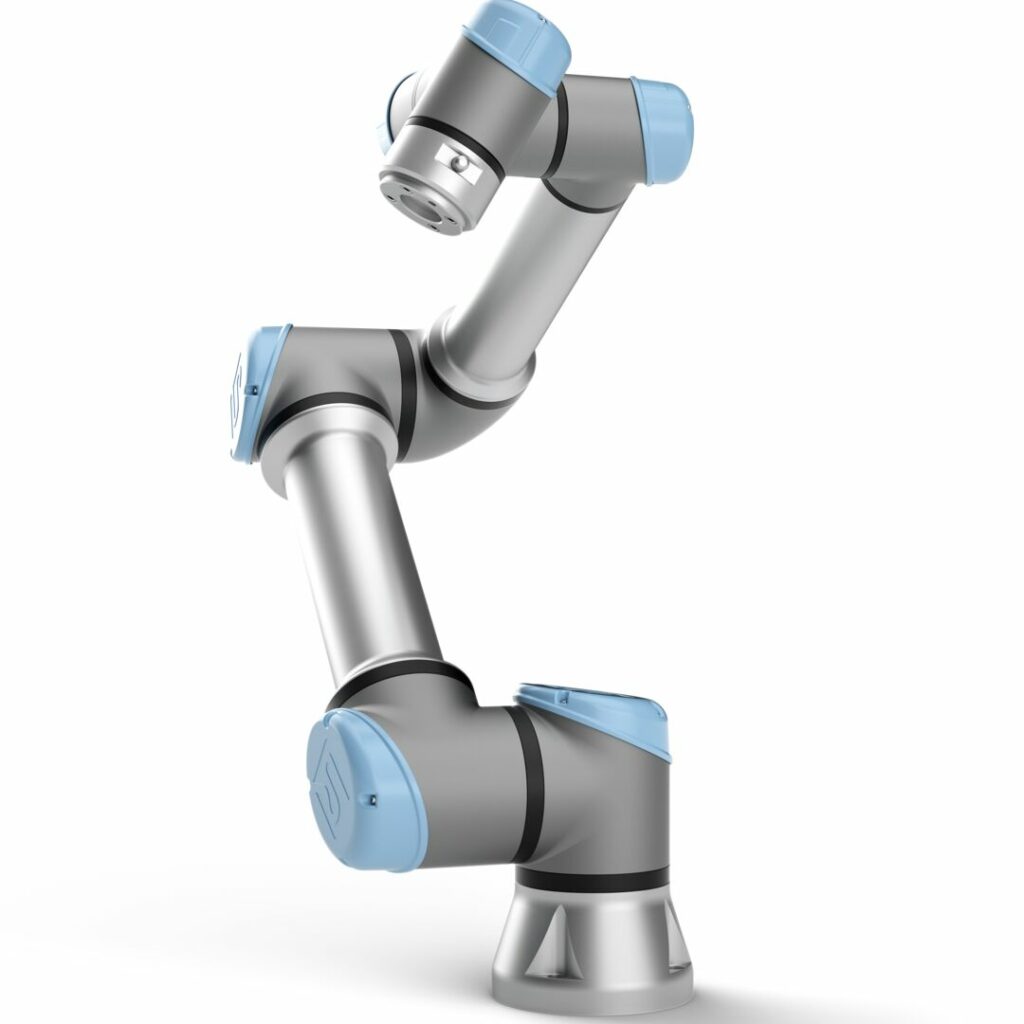 Working radius: 850 mm

Payload: 5 kg

Weight: 20,6 kg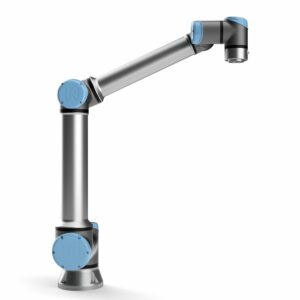 Working radius: 1.300 mm

Payload: 12,5 kg
Weight: 33,5 kg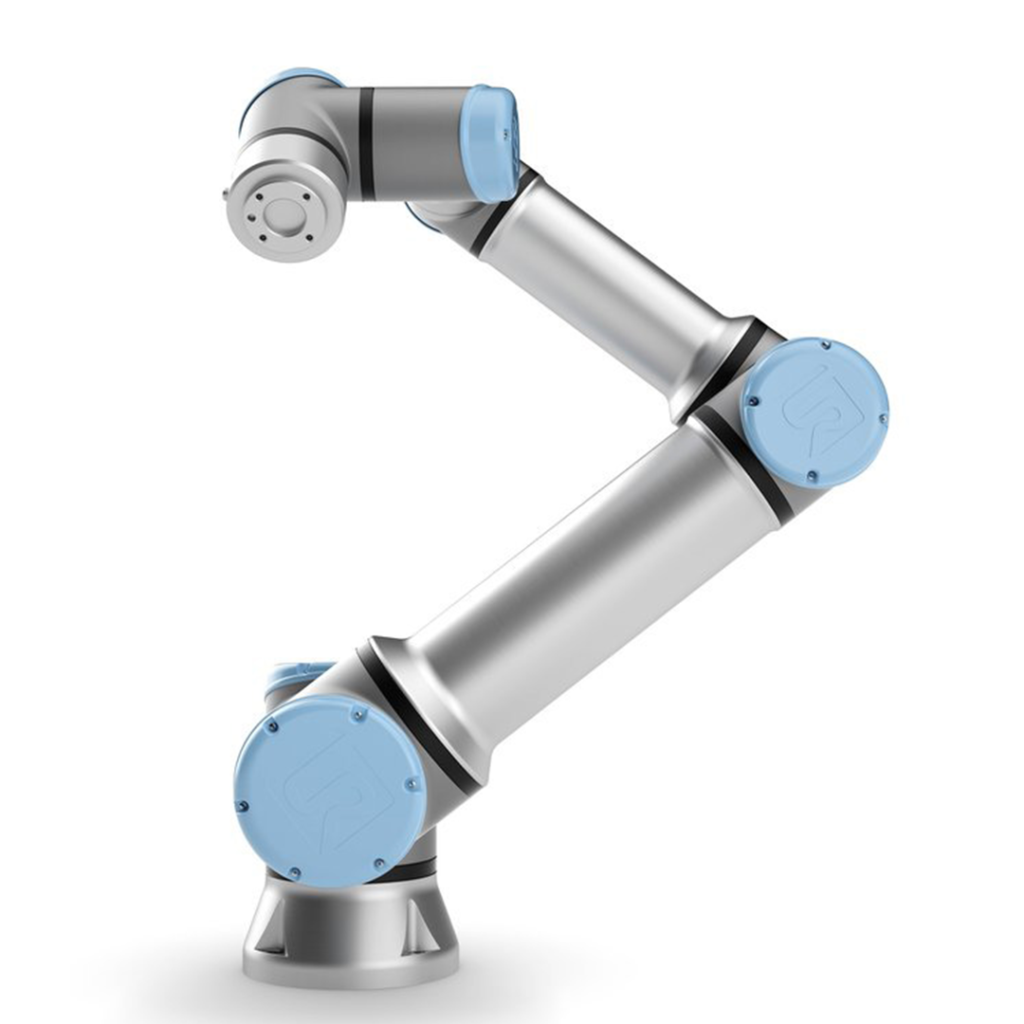 Working radius: 900 mm
Payload: 16 kg
Weight: 190 mm